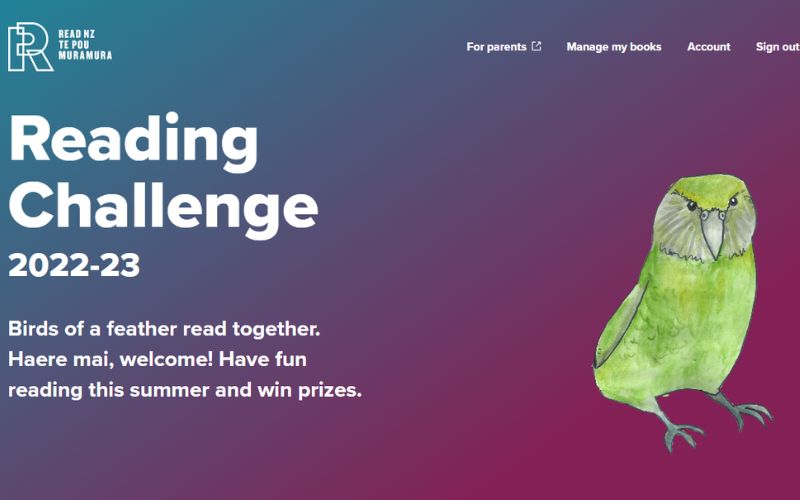 Read NZ Te Pou Muramura - Birds of a Feather Reading Challenge
This reading challenge will run until Friday, January 13.
Children aged 5 and up are welcome to join and it's completely free. They can choose from four teams in their age group, named after a favourite native bird.
This year, there are seven ways to win prizes. Only one of them is about reading a large number of books. Children can also win prizes by sending in pictures of their favourite book or summer reading spot to go in the draw to win packs of exciting new books!
Read NZ are also giving away books as spot prizes throughout the competition. All children who have logged at least one book go in the draw for these.
- The Birds of a Feather Reading Challenge is here
- Visit the parent's welcome page
- Learn more about the prizes and how to win them
- Sign up for weekly updates/reminders
If you have any questions, please feel free to email: [email protected]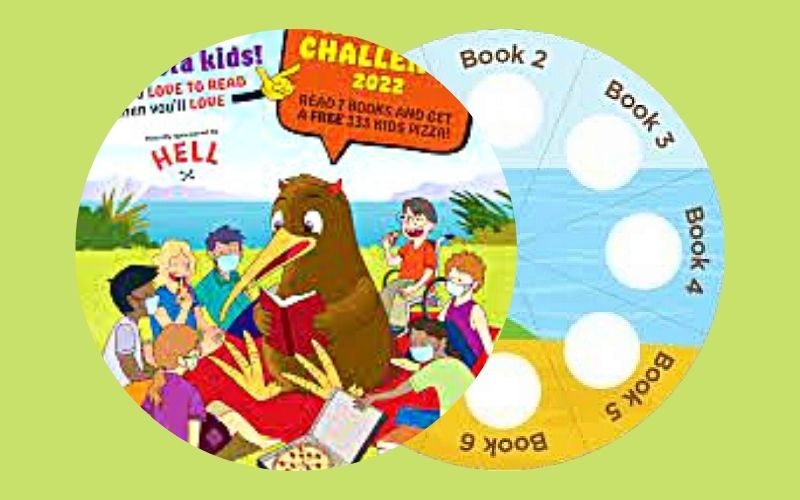 The HELL Reading Challenge
The HELL Reading Challenge is open to students in Years 1-8 and is a well-established programme that has been hugely successful in getting tamariki reading and enjoying the pleasures of stories — with the bonus of free pizza rewards!
It is free, and it is so easy! Children receive a stamp on their pizza wheel for each book they read. Once they have read seven books, children can exchange their completed pizza wheel for a free 333 kids' pizza at HELL.