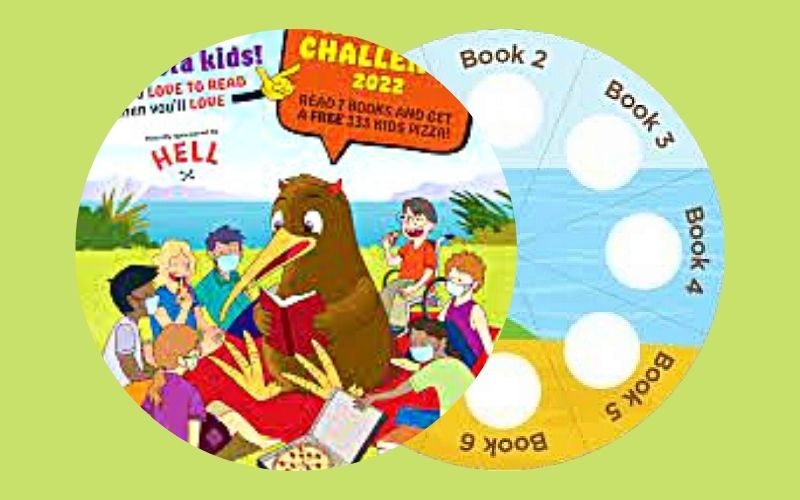 The HELL Reading Challenge
The HELL Reading Challenge is open to students in Years 1-8 and is a well-established programme that has been hugely successful in getting tamariki reading and enjoying the pleasures of stories — with the bonus of free pizza rewards!
It is free, and it is so easy! Children receive a stamp on their pizza wheel for each book they read. Once they have read seven books, children can exchange their completed pizza wheel for a free 333 kids' pizza at HELL.